Systems
IP Site Connect
Communicate easily among geographically dispersed locations throughout your building 'blackspots', Town or even between countries.
Capacity Plus
Keep in touch with multiple 'talkgroups' with a single site Capacity Plus repeater to allow increased radio capacity...
Man-Down Function
Automatically send an alarm signal when the radio is tipped on its side.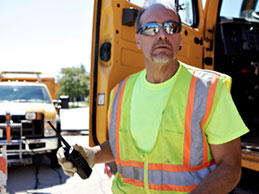 Linked Capacity Plus
MOTOTRBO Linked Capacity Plus is a cost-effective, high-capacity, voice and data communication solution
Motorola Accessories
Motorola digital technology enables breakthrough radio performance and features.
IMPRES Charging
Automate battery maintenance with Motorola's state-of-the-art IMPRES technology.
Lone Worker Function
Automatically send emergency calls if the inactivity timer is exceeded.
Telephone Interconnect
Seamlessly linking landline and mobile phones with two-way radios.
TRBOnet
TRBOnet is developed specially for Motorola radios, enabling you to monitor audio, data and locations.
WirralNET
WirralNET is SFL Mobile Radio's digital radio networking solution, using seamless GPS and Bluetooth technology it offers full radio coverage of the Wirral to your workforce.