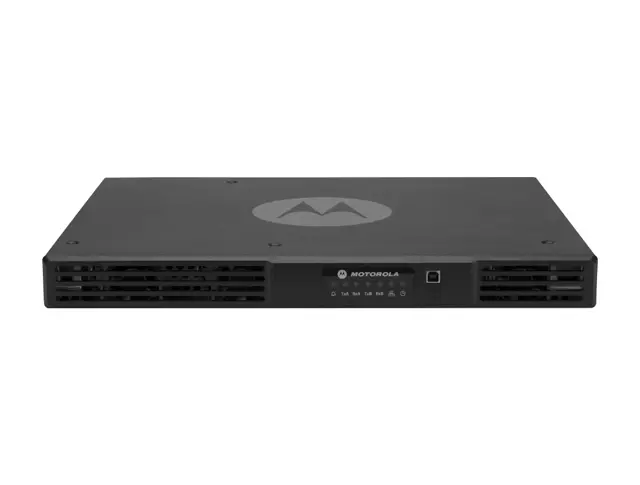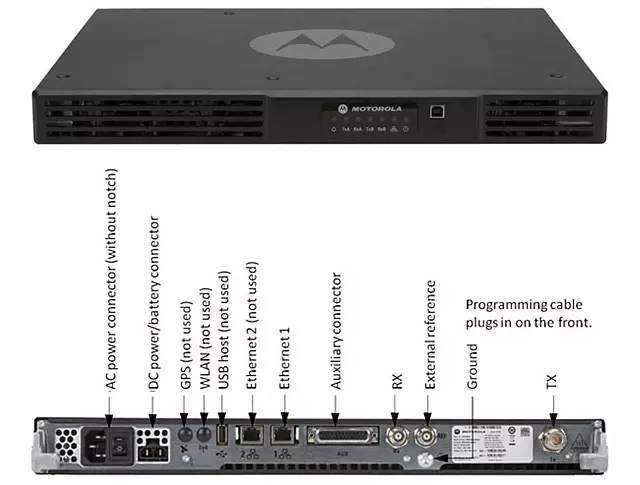 Expert help with:
Hire or buy options
Accessories
Click here to Enquire
0151 334 9160
Motorola SLR 5500 Digital Repeater
Key features
Applications
High performance, high reliability two-way radio service is provided by the MOTOTRBO SLR 5500 Series repeater using the most recent digital technology. It effortlessly combines voice and data, offers sophisticated yet simple-to-use functions, and is designed with minimal power consumption for a low total cost of ownership.
The repeater supports mixed mode Digital/Analogue, Analogue Conventional, Digital Conventional, IP Site Connect, Capacity Plus, Linked Capacity Plus, Connect Plus, and MPT 1327 systems. You can easily integrate programmes and consoles into your system using the IP interface. The repeater has passed rigorous quality standards and has been certified by Motorola's Accelerated Life Testing Programme.
With 10 times more processing power, 15 times more memory, and 12 times more storage, the SLR 5500 introduces the next generation of Motorola repeaters and makes room for future expansion. With a field replacement power amplifier, replaceable power supplies, and individually interchangeable modems and power supplies, the repeater is simple to maintain. The internal self-test feature of the SLR 5500 gives you peace of mind that the servicing was successful. The SLR 5500 from Motorola increases the power efficiency of repeaters by using 15% less power when operating and 40% less power when in sleep mode compared to the previous generation. It is also composed of ecologically friendly materials.
VHF (136-174 MHz) and UHF (400-470 MHz)
64 Channels
11-50 W RF Output Power
100% Max Duty Cycle
Integrated 3A Battery Charger
Repeater Diagnostics & Control
Rack or Wall-Mount
Accreditations