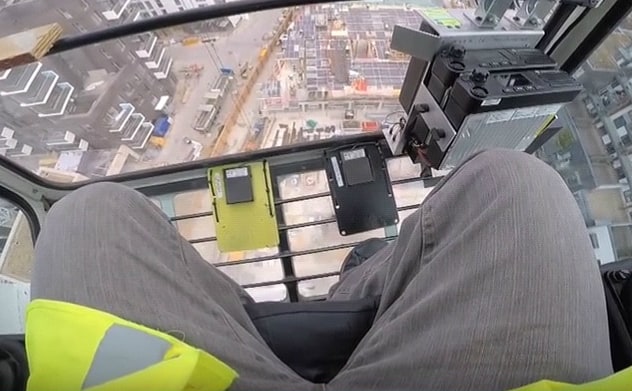 One of SFL's mobile crane radios has played a supporting role in a BBC video.
The video is part of a new series called BBC Britain and shows a crane driver from construction company Kier Group making his daily 'death defying' commute.
When he reaches the crane's cab our SFL crane hands-free radio comes into focus.
Our set-up utilises digital DMR radio technology and offers crystal clear radio transmissions and increased radio coverage whilst reducing interference and background noise.
The SFL crane hands-free system allows the crane operator to fully concentrate on crane operations whilst maintaining contact with their lifting team, critical for safe lifting operations.
We are the only company in the UK who produce this radio hands-free system for crane communications.
For more information call our team on 0800 975 7228.
See the full video below.
Category:News & Case Studies