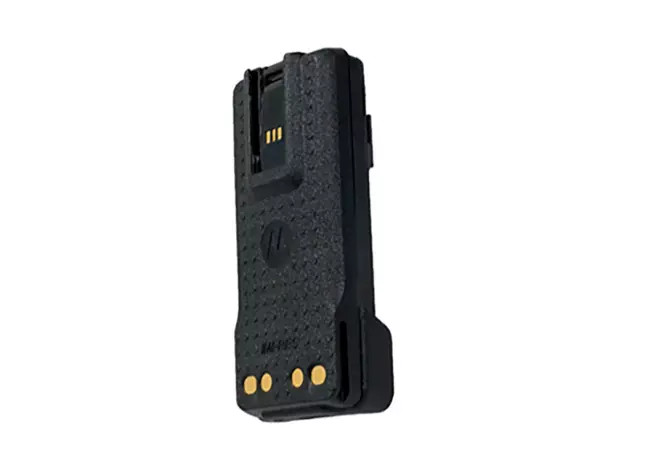 Expert help with:
Hire or buy options
Accessories
Click here to Enquire
0151 334 9160
Motorola DP2000e/4000e IMPRES Li-ion 3000T for Vibrating Belt Clip PMNN4488A
Key features
Applications
This is a Genuine Impres Motorola Li-Ion 3000mAh Battery that are compatible with the latest addtion of  MOTOTRBO DP2000e Series of radios.
IMPRES Battery
This is a much lighter and slimmer battery than the standard NiMah battery, also gives 43% longer battery life and intelligent charger info that can gauge battery life and cycle/refresh battery to give better performance.
Compatible with the vibrating belt clip PMLN7296A, sold separately.
Compatible with DP2400e and DP2600e
Weight: 152g, Capacity: 2950mAh
Chemistry: Li Ion, Intelligent: Yes
Op Time (Hrs): 18/13.5 (D/A DP4000), 28/21.5 (D/A DP4000e), 27.5/21 (D/A DP2000e), Memory Effect: No
Intrinsic Safety: No
Compatible with DP2400e, DP2600e, DP4400/1e, DP4600/1e & DP4800/1e
Accreditations