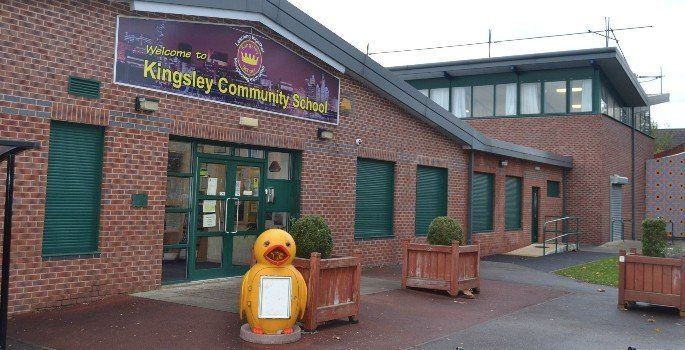 Kingsley Community School has purchased 36 two-way radios from SFL in order to put its new safeguarding and emergency plans into place.
The Motorola DP1400 radios will be used across the school in Liverpool to co-ordinate staff and pupils during its emergency fire process and also for its new lockdown procedure.
School administration officer Lyndsey Kurs has been responsible for updating the school's safeguarding plan and putting the necessary resources into place.
"Hopefully we won't ever need to implement it," said Ms Kurs. "But in the event of an emergency, our lockdown procedure will be actioned and shutters will come down on individual classrooms."
The radios will allow staff to communicate with each other in such a case. Each radio has been programmed with an emergency alarm. Pressing the alarm on one radio will activate the alarm on all other radios.
The radios will also be used to manage its emergency fire procedure. There are two fire assembly points, located on different sides of the school, one on the field and one in the car park. Site manager Don Forde explained the radios would allow staff to talk and co-ordinate the movement of the children.
"Up until now we have used pay as you go mobile phones, but they just aren't practical. The occasional use of them meant that often they weren't charged or had sometimes ran out of credit," said Mr Forde.
He went on to describe how the radios will provide a much more efficient and effective solution. Each teacher in the 15 classrooms will have their own radio, other radios will be located in the school office, the sports barn and the adjacent children's centre.
Ms Kurs said there will be a training and information session for staff, and aims to have the new procedures in place for the start of the school year in September.
The DP1400 portable two-way radio combines the best of two-way radio functionality with the latest analogue and digital technology.
Ideal for everyday use, the DP1400 provides a simple, reliable, cost-effective communication solution to help work colleagues connect, coordinate and collaborate.
For more information on the Motorola DP1400 two-way radio, see the below specification sheet:
Download Motorola DP1000 Series Brochure
If you would like to know how a radio solution can benefit your organisation, please do not hesitate to contact our sales team on 0151 334 9160.
Category:EducationNews & Case Studies