Two-way Radio Repairs at SFL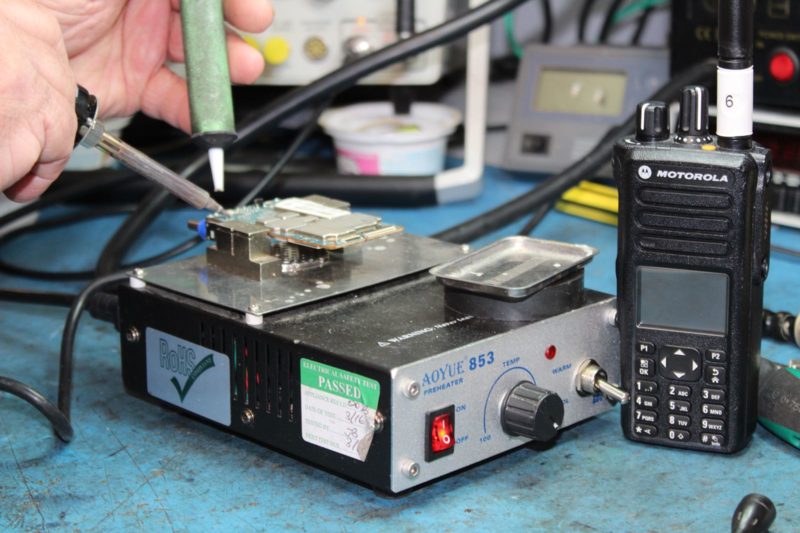 Take advantage of SFL Mobile Radio's two-way radio repair service to minimise disruption and downtime to your business.
Whether you are a new or existing customer, SFL's team of fully qualified engineers will carry out repairs using industry-standard diagnostic and repair equipment.
With over 20 years of experience, our Motorola certified engineers will only use original parts to repair both Motorola and other leading two-way radio brands.
Longstanding repairs customer, industrial packaging manufacturer Greif UK has been pleased with the quality of service it has received from SLF. Greif UK Stores Manager Austin Laidlaw said: "We have worked with SFL Mobile Radio for a number of years now and trust the efficient and reliable service they offer."
Swift turnaround
We appreciate time is crucial, and offer a swift turnaround, typically 5 days from receiving your radio. Our customer service team will keep in touch and provide regular updates.
We offer a flat rate repair fee as well as the price of any parts required.
For further information or to book your repair, please call us now on 0151 334 9160.
Accreditations