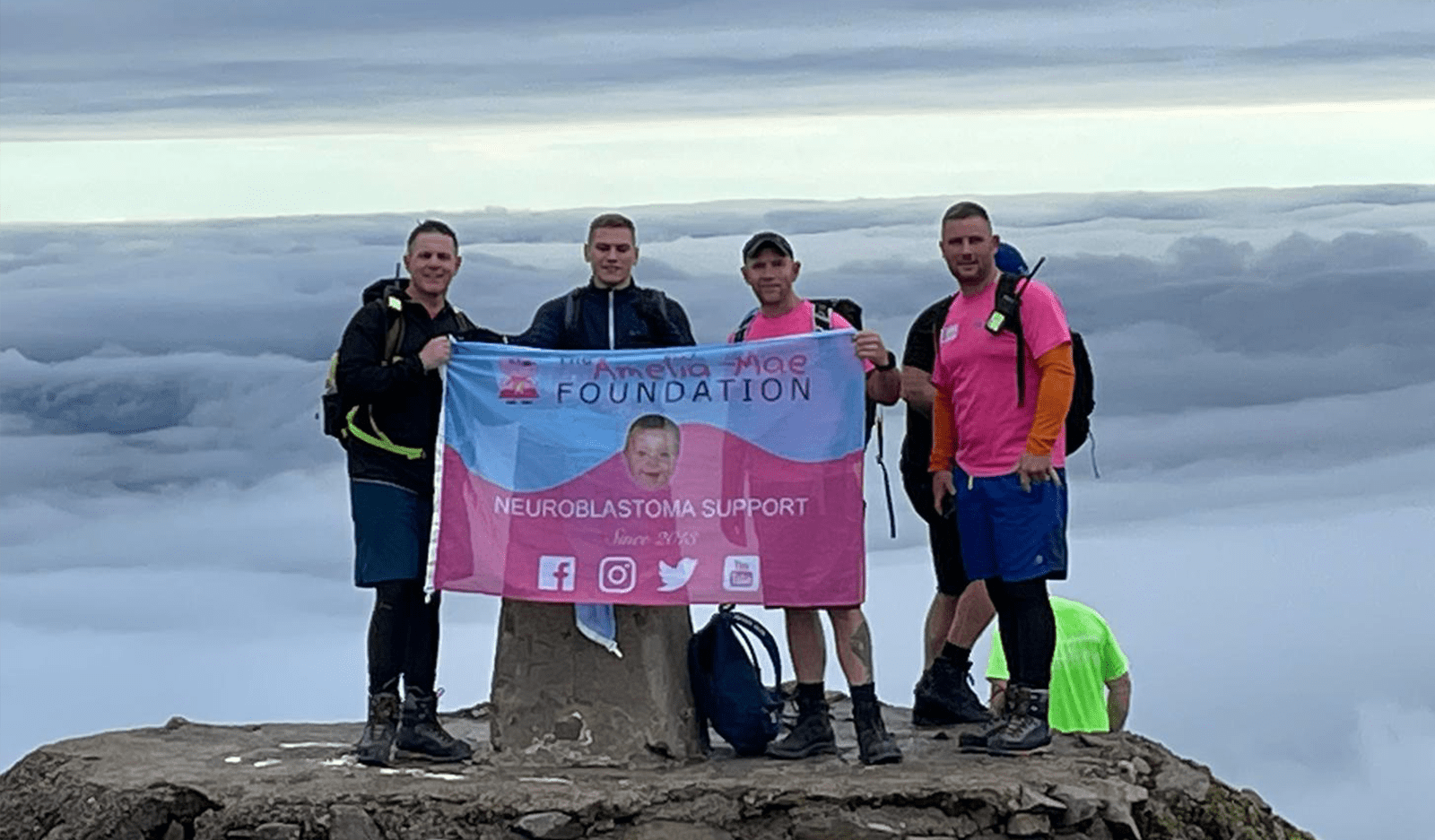 SFL Mobile Radio are delighted to have provided free radio hire for local charity The Amelia Mae Foundation.  Founded in the name of two year old Amelia-Mae, who unfortunately passed away from neuroblastoma in July 2013.
The foundation support families affected by the disease. Creating laughter and empowerment during the strenuous battle which neuroblastoma causes. With a mission to also raise awareness of the condition.
When hearing of their recent fundraising mission to complete the three peaks in 24 hours, SFL Mobile Radio were thrilled to have the opportunity to provide communication support to the teams by donating Two-Way Radios.
Starting on the 26th June, the volunteers split into 4 teams of 6 and with 8 Motorola DP3400 radios between them, each group could efficiently communicate within their groups.
Andy, one of the Deputy Chair of Trustees informed the team at SFL that the challenge was a complete success. With the volunteers completing all three peaks including Ben Nevis (Scotland), Scafell Pike (England), Snowdon (Wales) in times ranging from 22 hours 43 to 23 hours 58. Also exceeding their fundraising target and raising a total of £14,514.
When asking Andy how the radios were he stated;
"The radios were a huge success and enabled the teams to keep in touch on the mountains to stay safe and allowed the drivers to keep in touch with the climbers ensuring everyone was safe and the challenge ran smoothly."
The team at SFL congratulate the volunteers on their success from the challenge and are pleased to have been able to donate two-way radios, supporting their communication requirements.
If you are looking for two-way radios to keep your teams connected, whether it's an event, charity fundraiser or for business purposes, get in touch with the team on 0151 334 9160.
Category:News & Case StudiesShort Term Event