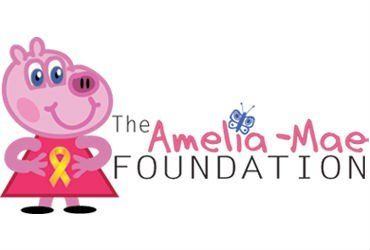 SFL Mobile Radio is happy to be providing the Amelia-Mae Foundation with radios for its charity fun day on Saturday May 27th.
The charity will use eight Motorola GP340 analogue radios, additional earpieces and spare batteries to help co-ordinate events at the Amelia-Mae Charity Fun Day with the Eastham Beer & Music Festival.
The radios will be used to ensure that all of the committee team are in contact with each other throughout the day.
"The day starts off with a large number of stalls coming onto the field that need to be pitched up in the correct places," said Andy Bowie chair of the Amelia-Mae Foundation and head steward on the day.
"Ensuing that the front of gate staff can communicate with the people that are pitching the stalls is essential."
Those using the radios on the day include the rugby club bar, the beer tent bar, the front gate, the DJ and PA system, security and stewards.
"Once the public start to arrive communication between the team becomes essential," continued Mr Bowie.
He gives examples of announcements which might need to be made, lost children, asking people not to have glasses in the inflatable areas.
"It is also essential that the different bars speak to each other, this helps manage the flow of people between the main bar and the bar in the beer tent.
"There are a number of other reasons that we need to communicate throughout the day but I guess one of the main reasons is for security, although it is a free fun day you always get people attending who are adamant to cause trouble. Being able to communicate with the security team to distil such situations is essential."
He explained that last year they trialled using mobile phones, with the team dialling into a conference number, however this had problems, was costly and drained people's phone batteries.
"Whilst we can have 'runners' taking messages back and forth between people, radios will make it a much easier way to communicate."
They will use the popular Motorola GP340 two way radio, an excellent and unobtrusive way of keeping the team in contact, giving crisp, clear and strong audio quality in what will be a noisy environment. If required the GP340 features Emergency Signalling which can be configured to send a help signal to a pre-defined person or group of people at a single push of the bright orange Emergency Button.
Download Specification Sheet for GP340
The Amelia-Mae Foundation was set up in memory of Amelia-Mae Davies, a little girl who sadly passed away in 2013 after a brave battle with Neuroblastma. Its mission is to support families affected by Neuroblastoma whilst publically raising awareness of the condition.
The event will take place at: Anselmians RUFC, Eastham Village Road, CH62 OBJ Eastham, Merseyside, Saturday May 27th, from 11.30 – 23.30. It will include stalls, rides, music and much more.
Category:News & Case StudiesShort Term Event