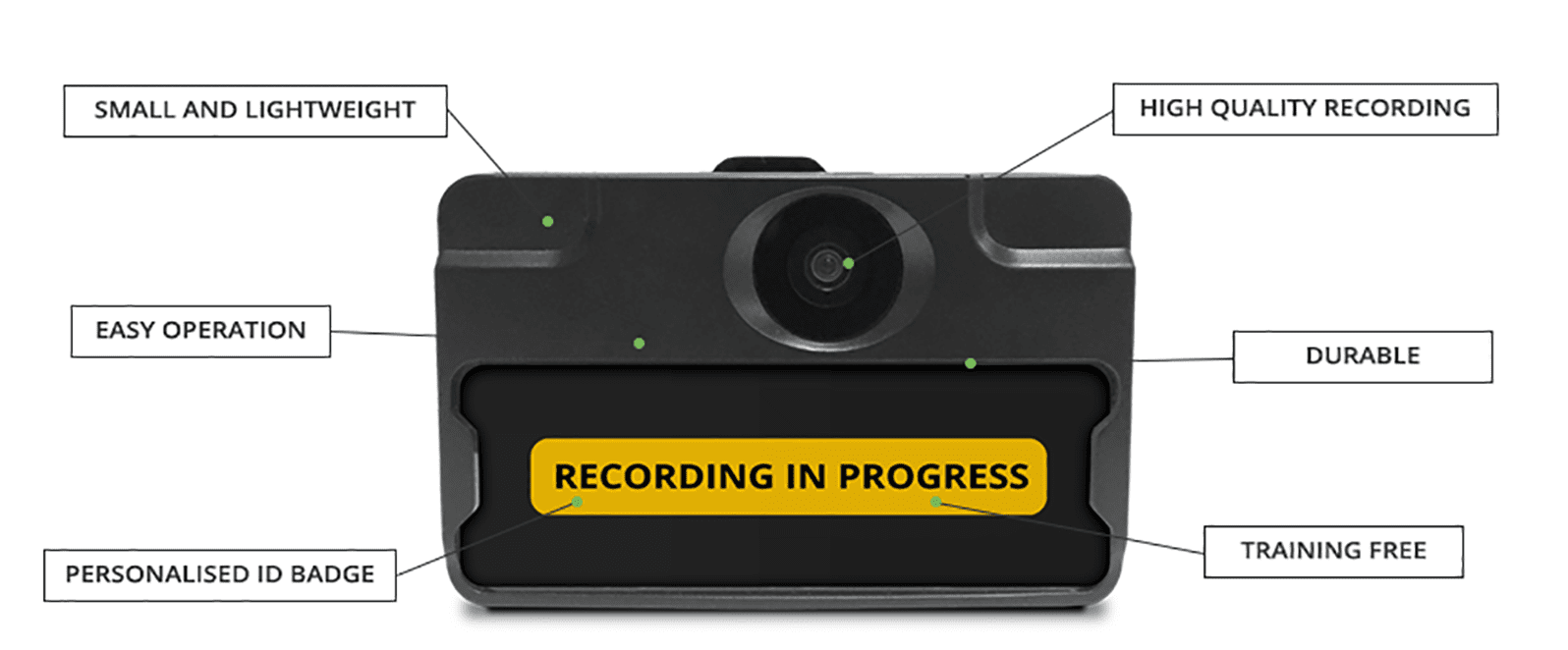 New regulations relating to data protection and privacy came into place in May of last year better known as General Data Protection Regulation (GDPR). GDPR sets out to protect individuals by regulating businesses who collect and process information on individuals and there are various requirements that need to be met in order to comply. Non-compliance can lead to fines and penalties.
One thing that is covered by GDPR is CCTV and how footage of individuals is collected and used. Because of this may businesses are questioning how the regulation effects Body Worn Cameras. Body worn cameras can help to keep users safe and diffuse potentially dangerous situations. As such Body worn cameras are now commonly used in many industries including public service, security, retail, hospitality and stadia to name a few.
As far as GDPR, body worn cameras do not fall under the same category as CCTV, there is however a lot of cross over with the guidelines in particular if they plan to use the footage as supporting evidence.
Regulations Summary
Collected for a legitimate and specific reason within the confines of the law. It should not be further processed outside of these confines
Processed lawfully and Transparently
 Relevant and limited to what is necessary
 Accurate
Kept securely and for no longer than necessary
Complaint with the individual's (data subjects) rights
Not further transferred without adequate security in place
Filming must take place in a public or semi-public place. Semi-public refereeing to private property that gives access to the public e.g. a supermarket.
Rights to privacy often depend on what is being filmed, for example those being filmed conducting illegal activity would be reasonably expected to have less entitlement to privacy.
In private places such as households permission must first be granted to film
In order to comply with the above it is important to consider the device that is being used. For example some Body Worn Cameras offer features such as time and date stamps. Others have security measures in place to control who exports the data with access only granted to authorised users. Features such as these help ensure compliance.
In summary Body Worn Cameras are compatible with GDPR regulations as long as the data is collected in the correct manner, treated properly following on from this and not kept any longer than needed.
*The above information to be used as a guide only. If unsure please conduct further checks or call our team on 0151 334 9160. For more information check out our Body Worn Camera page
Category:News & Case Studies