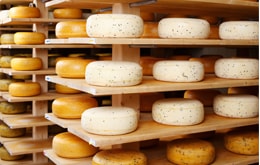 SFL Mobile Radio currently supply two-way radio communication for Exton Foods' factory in Manchester.
The company is a supplier of foodstuffs throughout the UK as well as distributing to worldwide destinations.
We have supplied mobile radio communication solutions using Motorola DP1400 radios in analogue mode allowing safe operation of the foodstuff distribution at its site.
The use of the analogue mode will allow the integration of digital two-way radios within a predominantly analogue fleet, until the time comes when all the analogue fleet can be upgraded and then digital will go live throughout the Exton site.
Category:News & Case StudiesWarehousing