How Bury Grammar School Used Two-Way Radios To Support Communication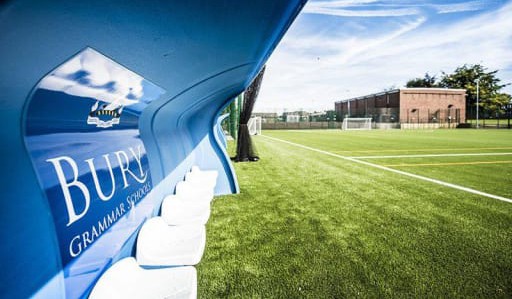 Established in 1570, Bury Grammar School provides education from the age of three right up to eighteen. Their current campus dates back to 1903 and is spread across a vast forty-five acre estate.
The land is built up of five different schools along with sports facilities that include a swimming pool, sports fields, fitness studios and more.
Due to the scale of the site, communication between different departments can be challenging. Head of Estates Richard reached out to SFL to order a new two-way radio fleet for the estate. The school did previously use radios. However, they could be unreliable at times so decided it was time to upgrade. When explaining what they'd like to get out of the new radios, Richard explained that: "the new radios are to bring the school community closer together, allowing communication in real time between the schools and support services."
Understanding this and their overall communication needs, the team suggested various Motorola radios to meet the different staff members' requirements.
The provided radios include the Motorola SL1600 for teachers. Its sleek and slim line design provides ease of use for the teachers to use and easily carry with them when needed. Along with the robust DP4400e for maintenance staff.
When discussing how the new radios are doing at the school Richard explained "Superb, they have ticked all the boxes in terms of what we were trying to achieve". The school can now instantly communicate efficiently, bringing the community closer together as intended.
Describing the buying experience from SFL, Richard stated "Excellent, no issues from us".
We can offer a solution that provides ease of use and is also catered to your requirements. If you're looking for a two-way radio solution give the team a call on 0151 334 9160 for more information.
Accreditations