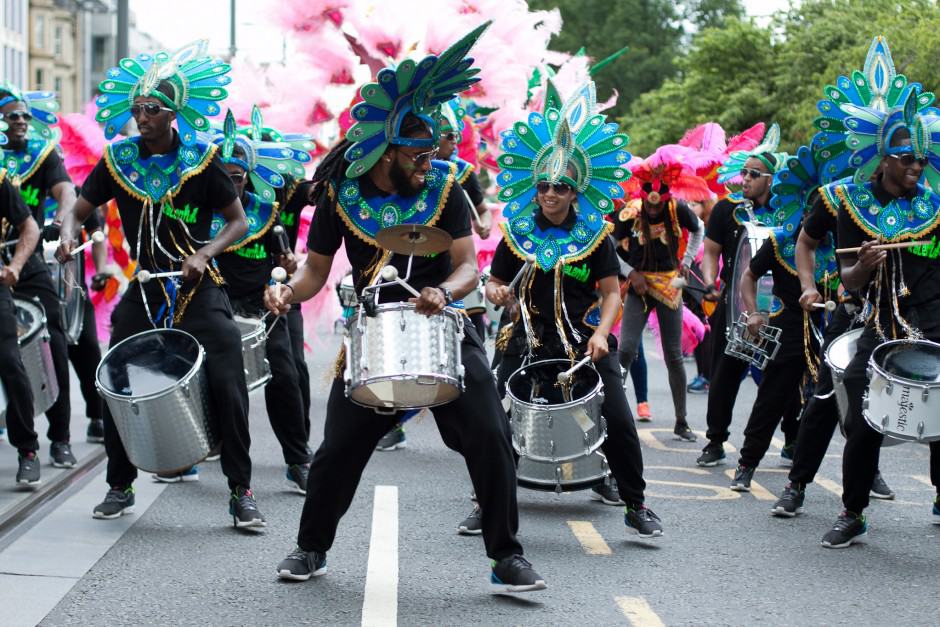 SFL Mobile Radio is happy to continue its relationship with Brouhaha International providing two way radios for the Liverpool International Carnival on Saturday, July 9.
Brouhaha International is focused on celebrating diversity and widening participation within the arts. The carnival will feature participants from over ten countries to national, regional and local carnival arts groups, communities and schools.
SFL will provide 30 Motorola GP340 two way radios, spare batteries and earpieces to help co-ordinate the day's events.
The popular Motorola GP340 radio is an excellent and unobtrusive way of keeping a team in contact. In addition to the features of the GP330, the GP340 features Emergency Signalling which can be configured to send a help signal to a pre-defined person or group of people at a single push of a bright orange Emergency Button.
The carnival starts at 12pm on Bold Street and ends around 4pm at Upper Hill Street, John Archer Hall.
Route of the Carnival parade:
Bold Street > Leece St > Hardman St > Myrtle St > Catharine Street > Upper Parliament Street > Princes Road > Princes Avenue > Upper Warwick St > Windsor St > Upper Hill Street, John Archer Hall
The benefits of a short term event hire
Utilise the latest technology – without substantial capital outlay
Hiring gives you ultimate flexibility
Immediate repairs and replacements avoid down time
Free site surveys to assess your project's requirement
Next day delivery available throughout the UK
Find out more in the hire section of our website: Radio Hire
Or if you would like to talk to somebody about a short term hire for your event, please do not hesitate to contact our sales team on 0800 975 7228.
Category:News & Case StudiesShort Term Event