Working with our customers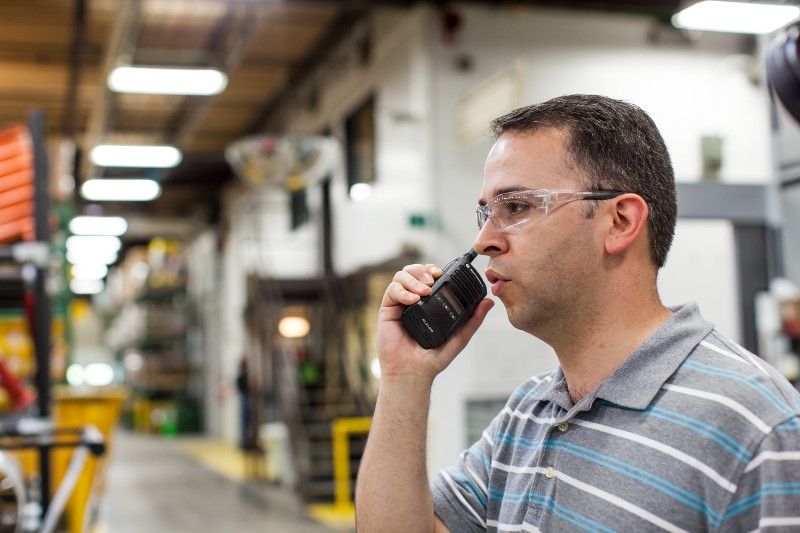 At the heart of our business at SFL is our customers, and what our customers think about us is extremely important.
The following are a selection of comments and testimonials from some of our long-standing clients, who we hope to continue to work with for many years to come.
"I am an Engineer in the Turbine Team at Drax Power Ltd. Over the last six years, I have utilised SFL for all my team's radio communication requirements. During our annual shutdown season, we employ a team of 60 skilled personnel and reliable radio communication is essential in order to meet project deadlines on a day-to-day basis, and ensure safety in a noisy heavy-engineering environment. The SFL team provide proven radio hardware and their response to technical issues is superb. My team can't afford for radios to fail and SFL realise that. The first class service from SFL is capped off with a personal touch from Karl & co which has never diminished over the years of our contract."

Richard Thompson, mechanical engineer, Drax Power Ltd.
"After using SFL for a number of years…they have never let us down. The are 100% reliable and deliver every time. Also commercially competitive. Generally…a fantastic company and great people to deal with."

Andy Munro, senior quantity surveyor, HTC Wolffkran.
"SFL Mobile Radio have been providing our radios on hire for a number of years and provide an excellent personal service and will always go the 'extra yard'. Would give them my highest recommendation."

Alan Vickers, principal commercial controller, Doosan Babcock.
"Cannot recommend these guys highly enough, from first contact to aftercare, their response is first class. From the moment I walked through the front door as a 'drive-by potential customer' to the installation of a bespoke communication solution for all our organisations' needs, the team at SFL raised the bar for all future interactions with contractors and supplier's. Superb. Even the aftercare leaves others in the shade, any issue is dealt with swiftly and efficiently with little or no fuss.
Would not hesitate to fully recommend to any future partner, stakeholder or business acquaintance."

John Ryan, CCTV controller, Wirral Council.
"We have used SFL for a number of years now. Karl and the team always deliver an excellent service and we are looking forward to dealing with SFL for many years to come."

Elliott Simpson, accessories manager, HTC Wolffkran.
"SFL have, and are still a market leader in communications. The team are very experienced and more importantly, approachable. Karl and the team are very much respected by all at Doosan Babcock on Drax site. The equipment is second to none and the installation team work super quick to allow our teams to communicate wherever they are on site."

James Fearns, sub-contracts manager and safety manager and planner, Doosan Babcock.
"Always on hand to help or rectify problems. SFL are a direct company you can call upon at any time for advice. Very quick to respond to any issues that occur, always polite and do not try to baffle with science and explain where necessary."

Martin Booker, construction manager Mace.
"We have dealt with SFL collaboratively on a number of sites and they are our preferred supplier of radio systems to new and existing clients. This partnership is borne of trust in those people that we deal with. The whole team at SFL are committed to service delivery and I am happy to endorse them."

Greg O'Brien, operations director, AM Support Services
Accreditations