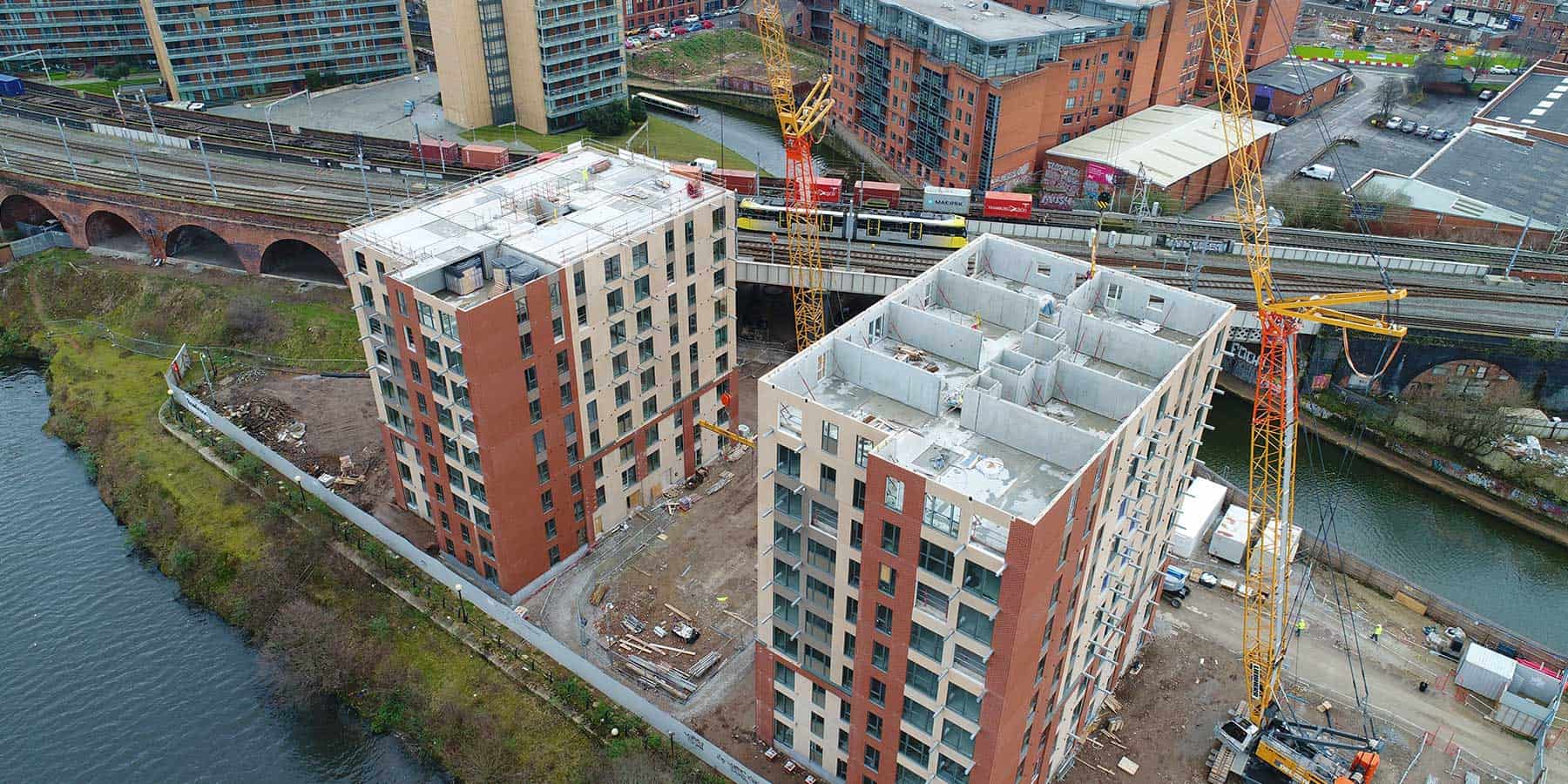 As specialists in the design, manufacture and installation of precast concrete, SCC require reliable and clear communication for the projects they are working on. To ensure this is achieved SCC's lead Project Manager Ryan Murphy turns to SFL Mobile Radio to supply all their two-way radio equipment.
Safe systems of work are paramount to SCC and they had 2 requests from the radio system:
1. A hands-free crane radio system for operators
2. A voice recording solution ensuring that all transmissions were recorded.
After assessing SCC's requirements SFL recommended custom made hands-free crane radios which have been developed by SFL engineers. These incorporate foot pedals which allow the crane operators to communicate with the banksmen without removing their hands from the controls, noise reduction microphone for improved audio performance, 10W Speaker for crash channel, directional antenna for improved coverage and battery back-up for emergencies. This solution is currently deployed across 150+ sites in the UK and is fully compliant with HSE and CPA regulations. For the slingers, we provided the Motorola DP440e digital two way radios, due to the radio's robustness (IP68), audio quality and coverage they are ideal for construction sites.
For voice recording capabilities SFL hired SCC a specialist radio with a built-in voice recorder with a Micro SD Memory card. The Micro SD Card will record up to 580 hours of transmissions and can offer a full audit trail of the transmissions, which are date stamped and can be plated as audio files. This is particularly helpful during debriefs, and increases accountability by reviewing the response of specific workers, or talkgroups.
SCC choose to take advantage of SFL's hire option which allows them the flexibility to have the radios when required on a project by project basis as well as having the security of next day free of charge replacement should they experience any faults.
SFL Mobile Radio specialise in supplying two-way radio equipment to the construction industry if you have any projects you are working on that require radio communication contact us on 0151 334 9160
Category:ConstructionNews & Case Studies