SFL continues to work with DHL Supply Chain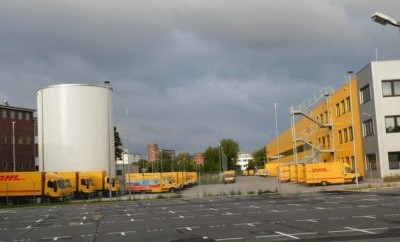 SFL Mobile Radio is pleased to continue working with DHL Supply Chain, supplying hand-held two-way mobile radios and accessories to its warehouse in Liverpool.
When DHL approached SFL to look at its existing communications flow, we conducted a site survey of the warehouse to see what system would work best, how it would function, how many radios and what range was needed.
The logistics specialist was using company mobile phones to communicate as packages were transferred throughout the various stages of the warehouse which was causing numerous problems.
We suggested implementing non-display Motorola DP4400 radios, complete with spare batteries, leather holsters and lapel mics – allowing the drivers hands-free access. The Motorola DP4400 series was chosen for its reliability and durability and its powerful range with information needing to be communicated from the wagons at the front gate, to the drivers loading goods to the warehouse workers packing parcels.
The 23 two-way radios (and repeater) now in use cover all departments on site including the warehouse, transport and stock control. And the company reports that the technology has increased the efficiency of its operation as well as improving health and safety.
DHL IT manager Hira Mogallapu said: "The radios meet our requirements, we had a couple of signal issues initially but they were resolved straight away by SFL.
"SFL have been professional throughout the hire agreement and resolved any issues straight away," he finished.
If you would like to know how a digital radio solution can benefit your organisation, please do not hesitate to contact our sales team on 0151 334 9160.
Accreditations