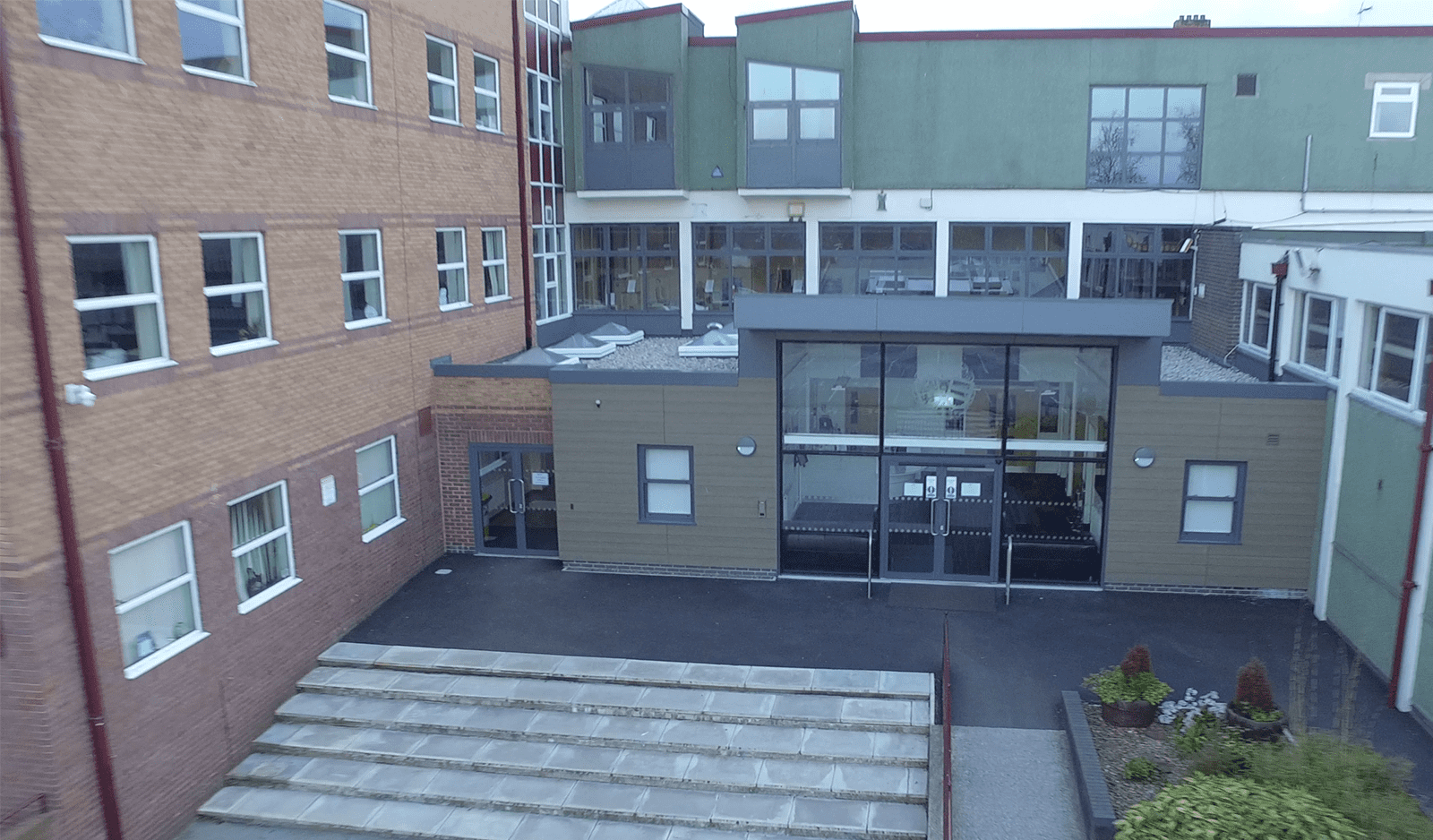 SFL Mobile Radio are delighted to have supplied local school Calday Grange Grammar with 40 Motorola DP4400E radios on a long term hire agreement. Based on the Wirral, Calday Grammar provides a first class education for over 1,000 boys aged 11 to 16 and a mixed sixth form of 400 students.
With the school site being so large, certain logistical challenges exist with one of the most prevalent challenges being communication. With phone signal often being unreliable and face to face communication not practical Estates Manager Michael Wilson utilises two-way radios for his team. Radios are also used by School Leaders and Pastoral Staff to communicate during break and lunchtime.
Prior to approaching SFL, the school were using un-licenced equipment which suffered from lack of range and black spots. Because of this a decision was made to upgrade to licenced equipment and after carrying out a site survey SFL recommended Motorola DP440E radios. When asked about the requirement for the Radios Mr Wilson detailed:
'The radios are used to allow 40 members of staff to be able to communicate with ease and have a reliable connection signal across the site. They are also on hand for events such as sport day and if needed for use in an emergency lock down situation. If this were to happen the emergency button on the new radios would allow the situation to be easily managed.'
In terms of the radios performance in comparison with the non-licenced ones used previously Mr Wilson further commented:
'The radios are very clear and there is no interference between buildings where the non-licenced have struggled in the past'
Instead of purchasing the radios the school opted to hire. When asked about why this decision was made Mr Wilson explained:
'Hiring the radios prevents the need for a large spend in one year. Radios also fail from time to time so it is nice having the assurance that they will be replaced if this happens'
Finally Mr Wilson was very complimentary of the service he received from SFL Mobile Radio commenting:
'SFL have managed to find us a very reasonable hire option for the 40 radios required and the staff are friendly and helpful'
If you have any Radio Hire requirements call our expert team on 0151 334 9160.
Category:EducationNews & Case Studies