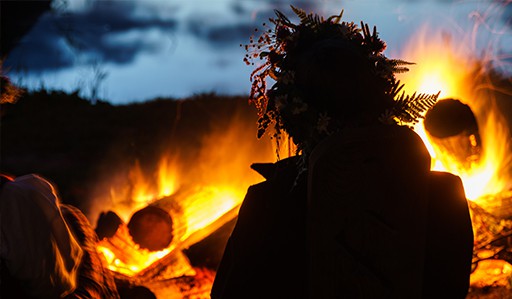 Two-Way Radios prove to be a must for large scale event ran by the Birmingham Hippodrome.
Established in 1894, the Birmingham Hippodrome engages with over 500,000 people each year. Located in the heart of Birmingham city centre, the theatre is a cultural hub for the city and surrounding areas.
Over the summer, they were commissioned to hold a 'Midsummer Fire Gardens' event as part of the Coventry City of Culture. The event brought together award winning established artists from the UK. The team utilised two-way radio hire from SFL to ensure the build-up and overall event would run smoothly.
When discussing the requirements for the radios, Head of Festival Production Thomas Reilly described the many ways the radios supported communication. Explaining that the radios where used by their event management team and head of department/contractors. Relaying key messages during the build phase, including access to control the site, deploying resources etc… With the location of the event being a large public park, the radios ensured instant communication for staff across the site.
During the event itself, the radios were used by the operations team and event control to manage the event, which involved relaying incidents, deploying resources and keeping track of capacity and attendance.
When asking Thomas how the radios where for their team, he stated 'The radios were professional quality, well packed'. Along with explaining the ease of the collection process once the event was over.
Describing the overall experience with SFL, Thomas stated the service was 'very good, quick to respond, professional and polite'.
With many theatres open again and events now going ahead, are you looking to utilise two-way radios to support communication? Get in touch with the team on 0151 334 9160. 
Category:News & Case StudiesShort Term Event