Two-way radios increase efficiency at PharmaPac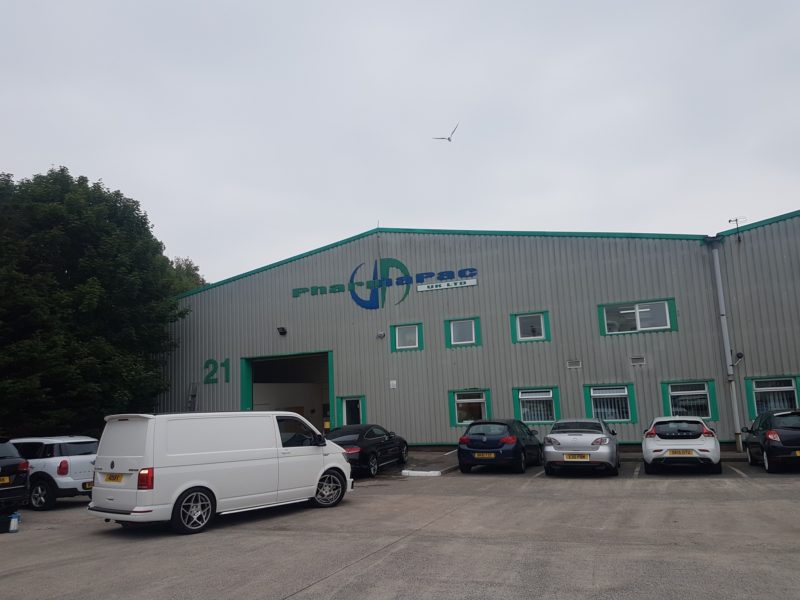 SFL Mobile Radio is pleased to provide global contract manufacturer PharmaPac UK Ltd with two-way radios for their premises in Bidston.
The company, who deal mainly in pharmaceutical and E-cigarette products bought 20 Motorola DP4400E radios from SFL opting to upgrade to the man down safety feature.
Warehouse manager Daryl Entwistle explained that the radios were brought in to increase the efficiency of communication between members of the production, engineering and warehouse teams. They were also needed to allow department heads to control the allocation of labour more effectively for priority tasks.
PharmaPac did not previously have a two-way radio system in place and used SFL Mobile Radio's expertise and guidance to provide the system they required.
Daryl said: "The staff at SFL have been extremely helpful and supportive during the entire process of introducing them into our daily routine.
"Whatever our issue or request SFL have had a quick, easy and suitable solution to allow us to continually improve how we use the kit in order to meet internal targets and benefit our company's overall performance."
And commenting on the new radio system he said: "The radios have been vital in delivering an unprecedented level of control to department heads which has saved us a massive amount of time and effort when trying to communicate amongst our teams and other departments."
Find out how the right Motorola solution can make your workforce more efficient and productive, click on the PDF below.
If you would like to know how a digital radio solution can benefit your organisation, please do not hesitate to contact our sales team on 0151 334 9160
Accreditations