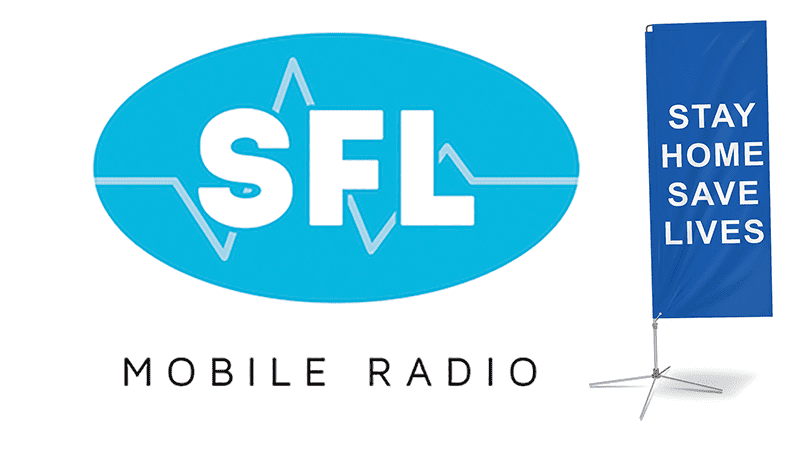 As we enter the 5th week in lockdown we wanted to let you know what the team at SFL have been up to and how we have been utilising our time.
First and foremost we have a skeleton crew on hand to ensure we are still able to support our customers, in particular those on the frontline including the NHS and key workers who have communication requirements at this time.
Communication
It is often said in difficult times you grow stronger and for the team at SFL this is definitely the case. A companywide whatsapp group has been created so that all employees across both offices and all divisions can communicate easily with the group. Regularly checking in on each other's health status is the norm with support offered where needed. In addition stories of positivity both relating to SFL and its divisions as well as personal are being shared and encouraged, which is helping to keep spirits up.
Donations
Whilst this is a difficult time for many businesses, including ours, we have recognised areas where we can help and show our support and gratitude for those working on the front line of the COVID-19 Pandemic. As such we recently donated 12 radios to the ITU ward at our local hospital, Arrow Park on the Wirral, who are using the radios to communicate safely on a COVID-19 positive ward.
We were also saddened to hear that a Key NHS worker had her bike stolen from outside the hospital where she works in Liverpool and were delighted to be part of a strong local community to get her back on the road, with Boardman Bikes donating a new bike and SFL donating a new helmet and cycling gear.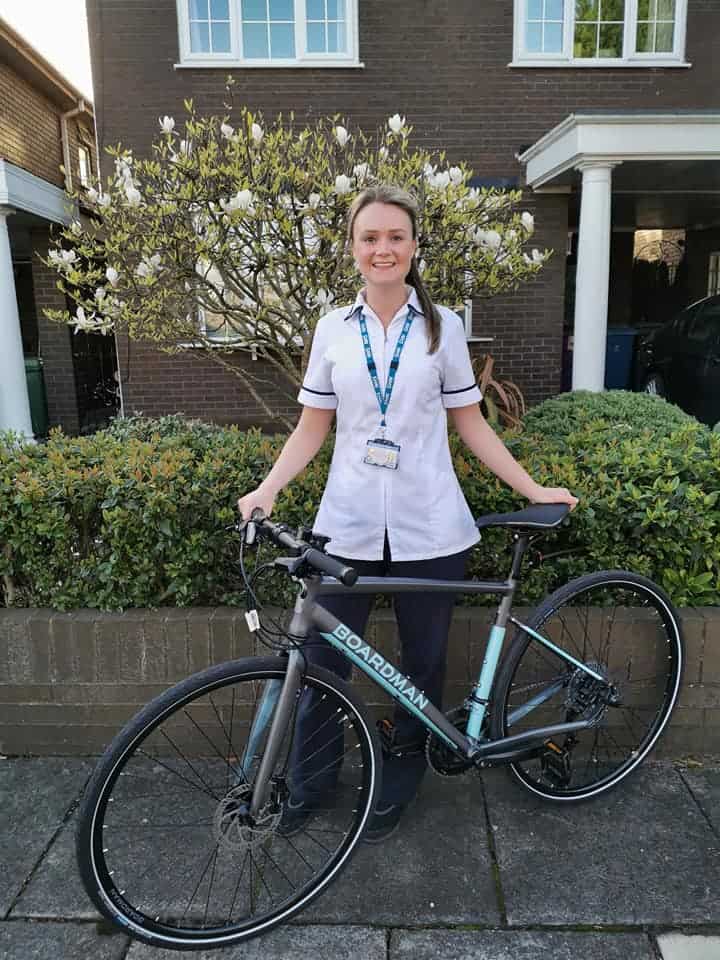 Volunteering
Following on from the donations and with our desire to help out where we can we have made 2 of our vans and a driver available for any mission critical deliveries or collections for the NHS and front line operations in the North West. This service is being provided free of charge and volunteers are made up of our furloughed staff. (If you have a requirement for this service please call us on 0151 334 9160)
Health & wellbeing
The health and wellbeing of our team; both physically and mentally, remains of paramount importance. One way we are helping to promote this is through the creation of the 'SFL Home Gym'. For this we have enlisted the help of a local personal trainer Darren from Kaizen Mindset who sends a bespoke home workout circuit twice a week into the SFL Whatsapp Group. Everyone is encouraged to participate and post pictures so that we are all accountable. These workouts have gone down really well and have been a great way of clearing our heads and staying positive.
Online courses and personal development
Whilst many of our team may not be able to work at this time, we have encouraged them to undertake activities such as online courses that help with their own personal development and a number of staff have already participated in courses relating to: marketing, technical and sales.
Overall SFL are committed to making sure we get through this period not only unscathed but stronger as a result. We are keeping busy and promoting positivity which we believe will be key. We would like to extend our well wishes to all, and hope that you are staying safe in these difficult times. If you have any requirements that we can help with please call us on 0151 334 9160.
Category:News & Case Studies