London Hotel sees improvement in service thanks to Two Way Radios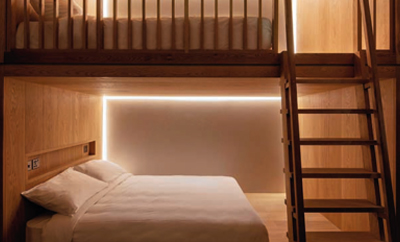 Situated in the heart of London's city centre, Zedwell hotel is designed to create an environment for a positive mind set and a good night's sleep. Dedicated to the health and wellbeing of guests and also sustainability. The hotel is said to be a relaxing sanctuary amongst the hectic city centre.
Reliable Communication
As with all busy hotels, having a clear communication system in place is crucial to ensuring the smooth running of the day-to-day operations. Two-way radios offer a reliable solution, and for this Zedwell turned to SFL Mobile Radio.
After understanding Zedwell's requirements SFL suggested the Motorola DP4400E. With the hotel being London based, a licenced radio would be required in order to prevent interference. The feature rich DP4400E offers a great solution for the hospitality sector.
Radio Maintenance
In order to protect their investment Zedwell also opted for one of our maintenance packages. This helps ensure the radios are always in good working order, and any faults are dealt with quickly and without additional cost.
SFL are proud to have been able to support with the opening of Zedwell hotel by supplying their communication solution.
If you are looking to purchase radios, or want to enquire about our maintenance packages, give us a call on 0151 334 9160 and we can assist with your requirements.
Accreditations