SFL repair service the perfect match for Tranmere Rovers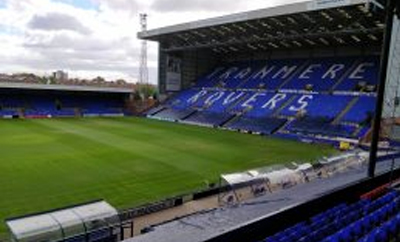 Over the past 14 years Tranmere Rovers Football Club has had its share of ups and downs.
From being on the verge of the Premier League, the Wirral club slipped down the divisions and out of the Football League before returning to League Two last season via a nail-biting Wembley win over Borehamwood.
Managers and players have come and gone in that time but one constant has always remained – SFL Mobile Radio. Our longstanding relationship with Tranmere Rovers has stood the test of time and is something both the club and SFL are proud of.
After originally hiring kit from SFL, Tranmere went on to purchase two-way radios that are now regularly maintained using SFL's repair service.
Safety Officer Keith Bailey joined Tranmere Rovers in 2004 and was quick to seek out expert advice from SFL Mobile Radio.
He said: "There were some very old radios when I first joined Tranmere that almost could be said to run on steam! It was clear they needed replacing and it was something I actioned soon after arriving at the club. I have dealt with SFL ever since and we've formed a good relationship."
The Prenton Park club has multiple requirements for two-way radios that ensures they are put to maximum use.
Explained Keith: "First and foremost is the use on match days both for in the stadium and with traffic management in the surrounding area. As well as Tranmere's first team, the stadium is also used for Liverpool Under-23s and Liverpool Ladies first team.
"Prenton Park is also used for concerts and many other functions so the radios definitely get their fair share of usage in the stadium."
Tranmere's strong connections with Wirral Council also sees club stewards covering wider public events such as the recent Tall Ships festival where the team and radios were called on.
"With such vast usage, we get our radios serviced annually and always come back to SFL for this," said Keith.
"If we ever require additional radios or replacements we will always come back to SFL Mobile Radio.
"My experience with SFL has been great over the past 14 years. The service has been fantastic and I know that I can ring them up and have the radios delivered or collected the same day. The team are very personal and will always come in to talk to me when required."
Swift Turnaround on Two-way Radio Repairs
Like many of our clients, Tranmere Rovers take advantage of SFL Mobile Radio's two-way radio repair service to minimise disruption and downtime in essential radio communications.
We appreciate time is crucial, and offer a swift turnaround, typically 5 days from receiving your radio. Our customer service team will keep in touch and provide regular updates.
Whether you are a new or existing customer, SFL's team of fully qualified engineers will carry out repairs using industry-standard diagnostic and repair equipment.
With over 20 years of experience, our Motorola certified engineers will only use original parts to repair both Motorola and other leading two-way radio brands.
We offer a flat rate repair fee as well as the price of any parts required.
For further information or to book your repair, please call us now on 0151 334 9160.
Accreditations