SFL Supply Merseyside Army Cadet Force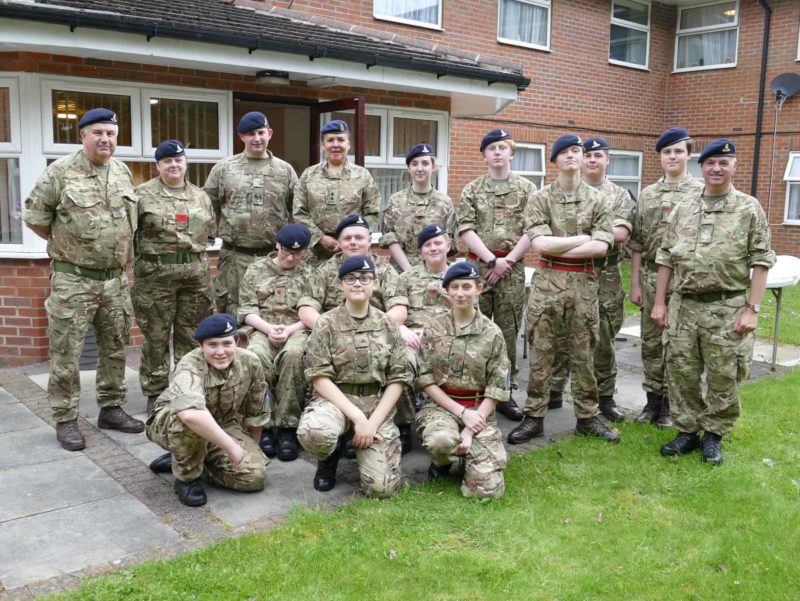 The Merseyside Army cadet force is a youth organisation sponsored by the UK's ministry of defence and the British Army. Whilst not part of the British Army or Army Reserve, those part of the cadets often go on to enlist in the armed forces later in life.
SFL Mobile Radio are proud to have recently supplied this fantastic organisation with 12 Motorola DP4400E* digital two way radios to ensure clear communication during annual camps and to aid with general administrative tasks.
Prior to their recent purchase Cadet Quartermaster Keith Crouch would hire radios from SFL on a short term basis when required however he noticed an increasing need for the radios commenting 'We have always hired Motorola hand held sets during out annual camp period to cover any administration tasks but have now identified similar tasks which require this sort of system on most weekends of the year so decided to purchase a number of Radios from SFL Mobile Radio'
Testing the radios for the first time last weekend Keith was impressed detailing 'Pleasing results with full digital coverage on this local area ranging to about 1.5Km'
*The Motorola DP4400E is robust and reliable digital two-way radio that are perfect for outdoor use with an IP rating of 68
SFL Mobile Radio are leading suppliers of two-way radios, providing solutions to many areas sectors and industries including Rapid Deployment equipment for the Ministry of Defence. If you have any requirements or have any further questions please call our expert team on 0151 334 9160.
Accreditations