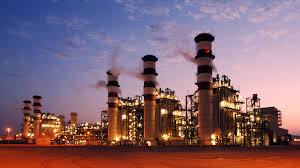 The fossil power generation division of Siemens Energy has awarded SFL Mobile Radio with a long term hire Framework Agreement to oversee the supply and maintenance of radio systems equipment throughout its UK sites.
The renowned energy giant who provides maintenance expertise to fossil fuelled power stations worldwide, has extended its original three year term to SFL Mobile Radio.
SFL director Karl Beach said: "It is a huge honour to be recognised by Siemens for the hard work the team has put in over the previous three years to supply and service the Siemens sites throughout the UK.
"This latest Framework Agreement has been awarded due to our flexibility and ability to plan each project with accuracy, offering a unique digital mobile radio experience to each site.'
SFL provide digital radio solutions to Siemens sites including Drax, Didcot B, Ferrybridge, Eggborough, Fawley, Seabank and Marchwood power stations.
Many of the sites are hazardous and therefore require digital two-way radio ATEX equipment.
To discuss your organisation's radio requirements call SFL's hire desk now on 0800 975 7228 FREE.
Category:News & Case StudiesUtilities & Power