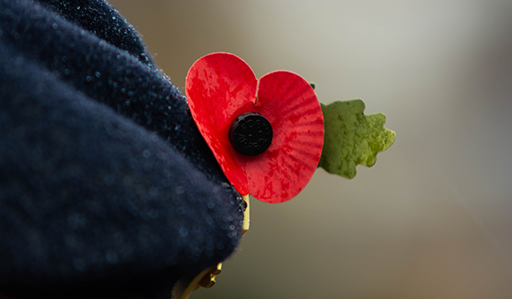 Each November Hurstpierpoint & Sayers Parish Council organise a remembrance parade. Where they join the rest of the country in paying tribute to the lives lost and affected during conflict from serving their country.
The annual event sees members of the public attending to pay respects, whilst the parade consists of veterans, cadets, guide and scout groups and the girls brigade.
Planning the Parade
For the safety of the public and those in the parade, the council have to perform road closures along the parade route. This involves adult volunteers from the local area who work closely together to ensure the parade runs smoothly. The volunteers are trained in safety and site information, so need to be able to relay information to each other.
With the road closures set across different locations, communication between the organisers and volunteers is crucial.
Sarah Groom at the council, looked for two-way radios to provide the additional communication support. SFL Mobile Radio came in highly recommended to Sarah as a trusted supplier to provide the required solution.
The licenced Motorola radios provided the required support for the organisers and volunteers that needed to keep in contact and ensured the parade could run smoothly and safely.
Hiring Radios from SFL
When discussing the process of hiring two-way radios from SFL Sarah stated;
"The radios arrived very carefully packaged with clear instructions for their return. The equipment was first class and the operation on the day was faultless. Training in the use of the radios was simple and non-technical."
Detailing the service provided by SFL, Sarah detailed;
"The service provided by SFL Mobile Radio was excellent from the start. The customer care was exemplary and the process from start to finish was painless and hassle free. Even the courier was fantastic, arriving when expected."
SFL are delighted to have provided the required radios that ensured the parade would run smoothly.
If you require two-way radio hire for a short term event, get in touch with the team on 0151 334 9160 to discuss your requirements.
Category:News & Case StudiesShort Term Event