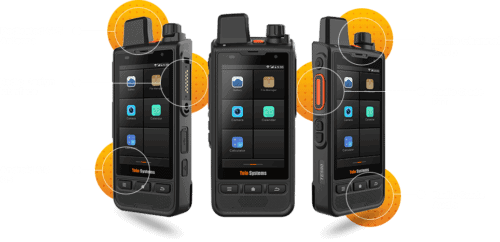 What is Push to Talk over Cellular (PoC)?
Push to talk over cellular; as the name suggests, is an emerging technology that combines the well-known 'Push to talk' capability commonly used in two way radios with 4G cellular coverage. Due to utilising 4G the devices have very wide coverage being able to communicate with any device that has 4G coverage.
What are the advantages of PoC?
Aside from the aforementioned wide are coverage there are many other advantages to PoC compared with a traditional two-way radio system. Some of the key advantages are listed below:
• No infrastructure costs – compared with traditional wide area systems which have very expensive set-up costs.
• GPS tracking – Push to talk over cellular allows users to track individuals in real time with the Dispatch feature.
• Versatile Contracts – You can easily manage data, with no lengthy contracts to sign up to.
• Compatible with Multiple devices – SFL's PTTOC platform works on a wide range of devices that we supply. It is also compatible with Android and ios devices and we can supply a licence only package if you would like to use your own device.
• Features – PTTOC devices have the ability to support a wide range of features including man down and lone worker.
• Flexible payments – The devices are available both for hire and purchase and packages can be tailored to meet your requirements.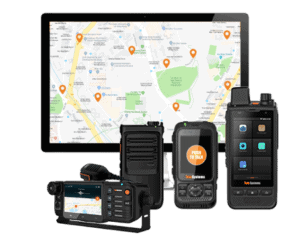 Is PoC the future of Push to Talk Communication for Businesses?
In today's fast paced work environment flexibility and adaptability are key. Whilst undoubtable there is still a place for a traditional two-way radio system, particularly in areas where 4G signal is not available or in high risk industries such as construction, PoC offers a great alternative for many potential users.
PoC is particularly useful for those working across multiple sites and SFL have customers already benefitting from such as system. With ever increasing areas of 4G coverage and development of new technologies such as 5G the reliability and performance of Push to Talk over cellular is only set to improve and as such its viability as an alternative to two-way radios is going to become appropriate for more users.
How PoC works with SFL Mobile Radio?
Getting set-up with Push to Talk over cellular with SFL Mobile Radio is a very simple 4 stage process
Stage 1 – Select your devices – choose from a wide range of devices including the Telo TE390, TE580, TE590 the TEM5 (We are also able to supply the Motorola TLK 100 operating on Motorola's wave platform) or alternatively use your own device.
Stage 2 – Choose your application set-up – Each device requires an annual licence, which can be set-up in different ways. If choosing a device with a screen it can be set-up as Embedded where devices are locked into the app, so that users can't access other applications or Professional where users have full access to applications, menus and settings.
Stage 3 – Choose your SIM card – As part of SFL's PTTOC system you can select SIMs from EE, Vodafone or 02. Alternatively we can offer a multi roaming SIM that works across all three networks. All sims are set-up as data only LTE sims and come with 500mb which is enough for standard usage. More data is available on request.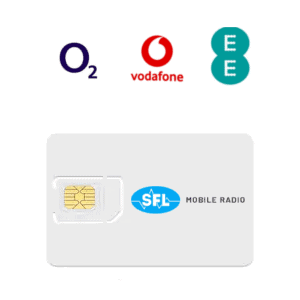 Stage 4 – Add your Dispatcher – The dispatcher feature requires an annual licence. If you would like to add the Dispatcher feature to your fleet simply let us know.
If you would like to find out more about Push to Talk over Cellular and how it could help your business call us on 0151 334 9160
Category:News & Case Studies