Spark Medical Utilise the Motorola R7 for Communication Support at Everton Football Club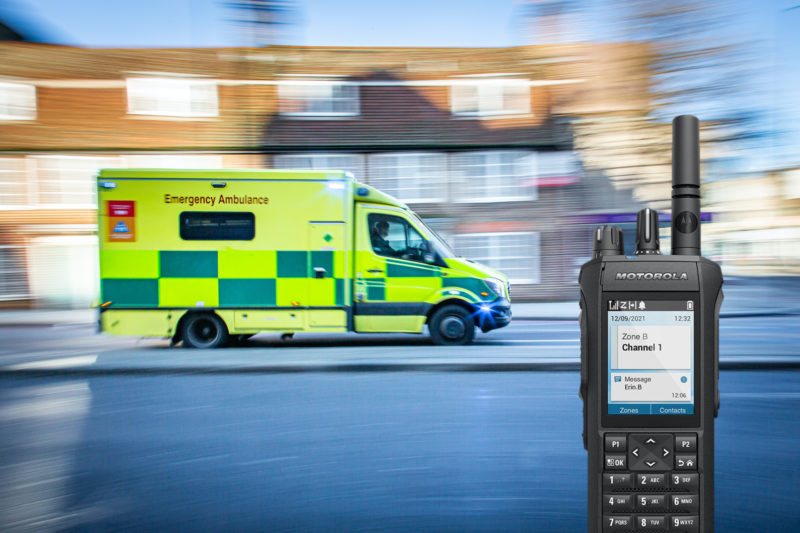 Spark Medical are a leading Private Ambulance and Event Medical service, providing pre-hospital care across the North of the UK.
In their line of work, reliable and efficient communication is crucial in ensuring timely and effective medical response. As the official paramedic service for Everton Football Club, they recognised the requirement for a reliable two way radio solution to use during match days.
After discussing their requirements with SFL and trialling some radios, the Motorola DP2400e and R7 were the models of choice. Selected for their robust design, clear audio quality, and reliable communication capabilities. The radios are also equipped with additional features, such as an emergency button, that are critical for the paramedics' line of work.
The Motorola R7 features a full screen and keypad, so they can be used by management.
The implementation of the radios was seamless and straightforward. The radios were distributed to Spark Medical paramedics, who were able to use the radios right away with ease.
The radios provide clear and reliable communication, enabling paramedics to coordinate effectively and respond quickly to emergency situations.
The Motorola DP2400e two-way radios have been a game-changer for Spark Medical, providing clear and reliable communication that is critical for their line of work. The radios have been able to withstand the demands of the field, providing Spark Medical with a communication tool that they can rely on.
Do you need a permanent two way radio fleet, but unsure where to start? Or looking to hire radios for the short or long term? Get in touch with the team on 0151 334 9160 to discuss your requirements.
Accreditations